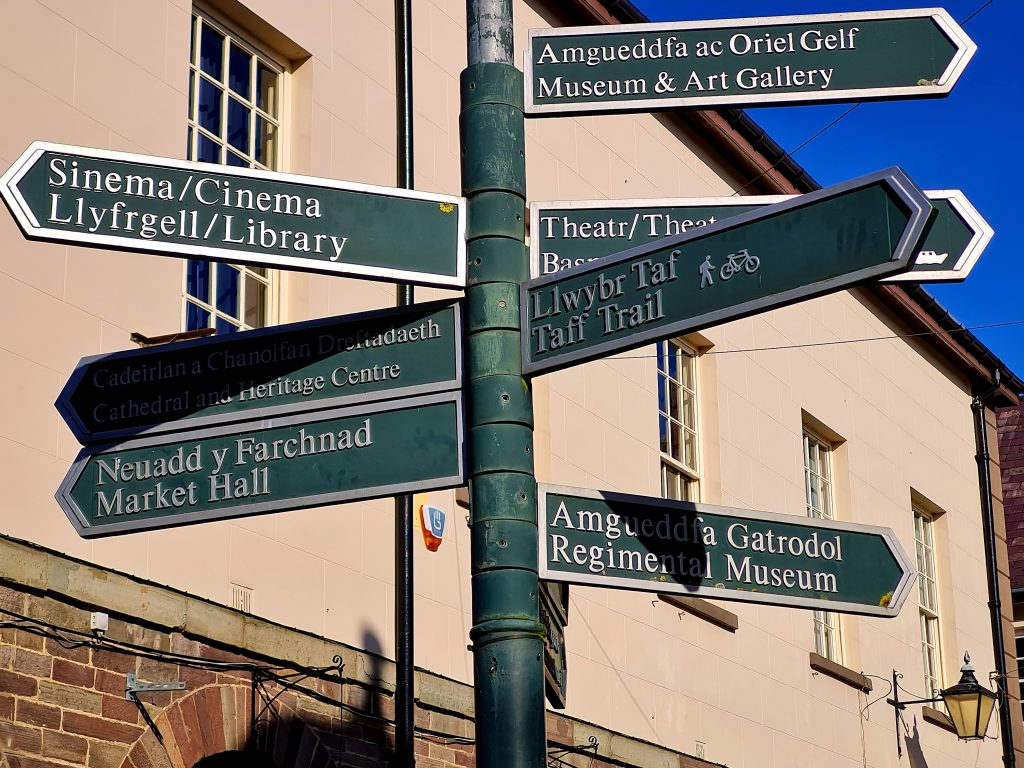 Stunning views of the Beacons
There are a number of interesting trails around Brecon relating to various aspects of its long history.
Beautiful town, in a beautiful setting
The town of Brecon and surrounding countryside are ideal areas for walking & hiking, and it is for these activities that the Brecon Beacons are best known. Blessed with hills, mountains, open moorland, ancient oak woodland and quiet riverside paths, there is a walk suitable for everyone. With canal, riverbank and walks taking in sights of historical interest all starting in the town centre, Brecon makes an ideal base for your 'staycation'. The stunning scenery of the Brecon Beacons can be seen in the distance from almost anywhere in town.  For the more adventurous, for whom the hills and mountains beckon, there are many linear and circular walks that can also be accessed by foot; bus or car from Brecon itself. Visiting the National Park Visitor Centre at Libanus is a must for the panoramic views of the whole of the Brecon Beacons National Park. Don't forget to call in to see us in Lion Yard for ideas and suggestions on what to see and do during your visit.
There are many lovely walks that can be taken from the town itself, of varying degrees of difficulty, but mostly easy, and some are suitable for wheelchair users. Some are outlined on our town guide and others are available in sheet form from Visit Brecon.
http://www.alltrails.com  is a useful link for walks in The Beacons.
Further information regarding  walks can be obtained from our office in Lion Yard, called Visit Brecon. It's well- signposted from the main car parks in town. If you wish to contact us prior to your visit please do so at office@visitbrecon.org.uk or telephone 01874 620860.
The walks vary considerably in terms of length and require different levels of stamina and ability. There is something for everyone however! Staff and volunteers at Visit Brecon will be able to advise you accordingly.  
Yes – a Changing Places facility is available at Y Gaer Museum, Art Gallery and Library, Brecon, LD3 7DW