Visit Brecon is currently recruiting for two part time staff members. Information can be found by clicking HERE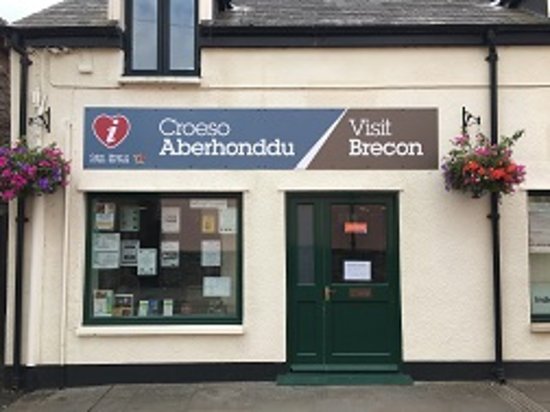 Visit Brecon is run and funded by Brecon Town Council.
The service has been a great success to date, with a constant stream of visitors, holiday makers and local people popping in to find out what's going on in Brecon, the Brecon Beacons national Park and beyond.
Visit Brecon is run by volunteers and two members of staff who will be glad to welcome you to our office, located at 11a Lion Yard, Brecon – just off Brecon's main town centre car park.
Visit Brecon has the knowledge – if you want to know where to stay; where to go or what is on offer in the area then we'll be sure to help you.
Satisfied customers from all over the world have already filled the visitors' book with hundreds of comments – we look forward to you joining them
We aim to provide excellent customer service to all; enhance your experience and ensure that you get the most out of your visit to Brecon and above all encourage you to return.
What our visitors say about us:
"Absolutely invaluable resource for both the town of Brecon and the Brecon Beacons. The volunteers were friendly and informative" Jennifer P
"Popped in and was warmly welcomed. The lady gave some good advice about the waterfalls walk and provided some great maps too" dcoll368
"Very friendly staff. Advised us about an additional walk alongside the River Usk maintained by the Gurkhas which we found interesting with lovely views of the river" Paulfareham
"Visiting for a few hours. Helpful and friendly staff. Will visit again next year and stay longer. Enjoyed walk along The Promenade – very tranquil, clean and tidy! Cathedral is worth a visit" Brenda S

Local Knowledge
We generally know the what, when, where, who and why...just ask

Navigators
We sell OS maps; books of walks and a range of Brecon Beacons National Park leaflets

Group Activites
We provide information to help you organise your visit

Helpful Volunteers
Available throughout the week to answer queries