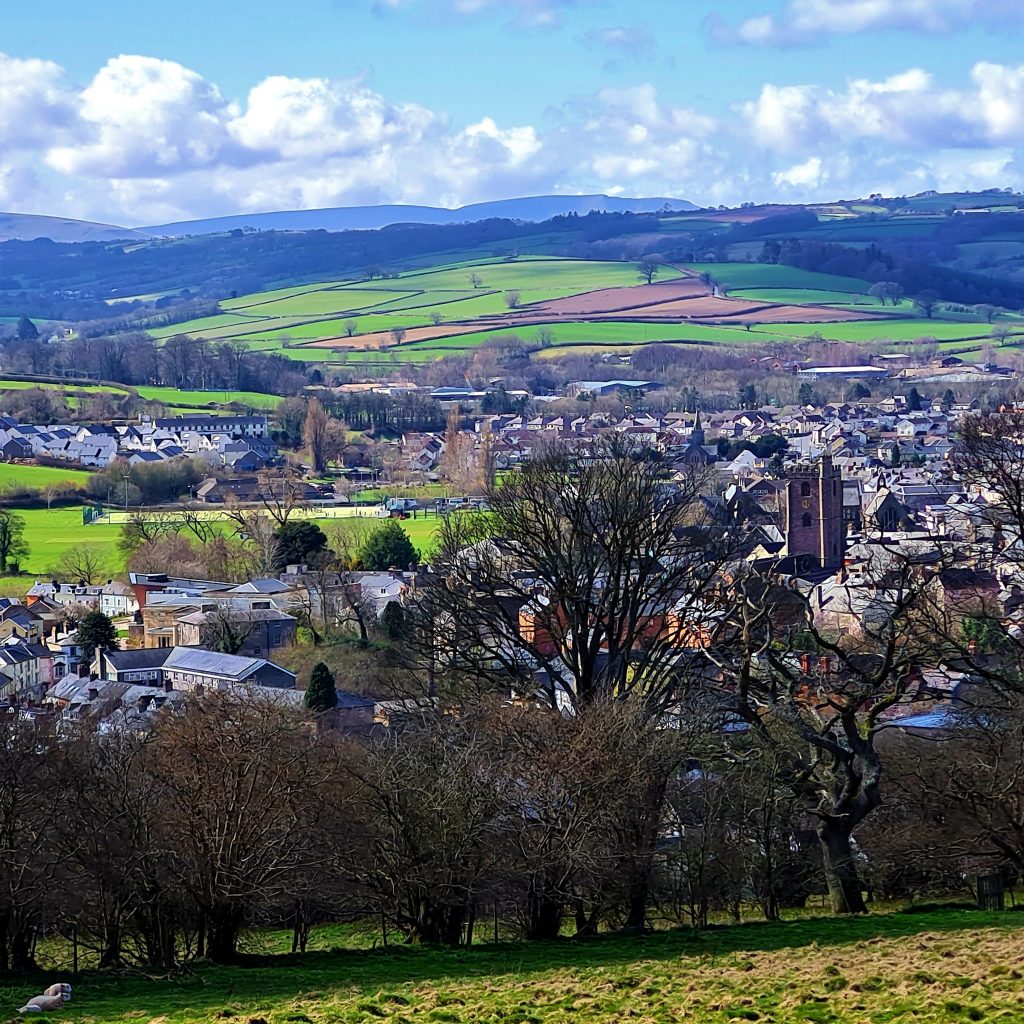 or 'up the Slwch' as locals say!
GRADE is easy easy, gentle  uphill gradient;  last few hundred yards difficult for pushchairs, not suitable for wheelchairs
This is an easy gentle uphill walk, that rewards you with great panoramic views back down over the town.
This is a very easy and worthwhile walk that rewards you with magnificent views back down over the town and beyond only fifteen minutes after leaving the town centre. On a sunny and warm day it makes a pleasant early evening walk or is an opportunity to get air in your lungs if you have had a day inside. It is a gentle uphill walk for which sturdy shoes, rather than boots, are required.

To access the walk you need to proceed up the right-hand side of Cerrigochion Road, past the hospital on your right, and look on your left for a road called Cerrigochion Lane. (On your town map look at the furthest point east and the signs to the hospital.)

Immediately opposite Cerrigochion Lane you will see an opening with a bridle path sign. Take this and go all the way up a gentle incline until you reach a stile at the top. Once over the stile, if you look ahead of you, you will see The Tump. You can reach it either by going diagonally across the field or taking the slightly longer route by following a path to your left that winds its way up. Turning back, even from the stile, you will get a lovely view down over the town and beyond. To your left, a landscape of hills will emerge. A lot of view for little effort! The walk is suitable for families with children not in pushchairs.
DISTANCE: 1 Mile
REFS: Grid: SO048289
POSTCODE:  LD3 7NW
STARTING POINT: Cerrigochion Road, Brecon. 
TIME: 40 minutes
FACILITIES: The nearest toilets are by the bus station, situated on Heol Gousenou, at the bottom of the hill by Cerrigochion Road