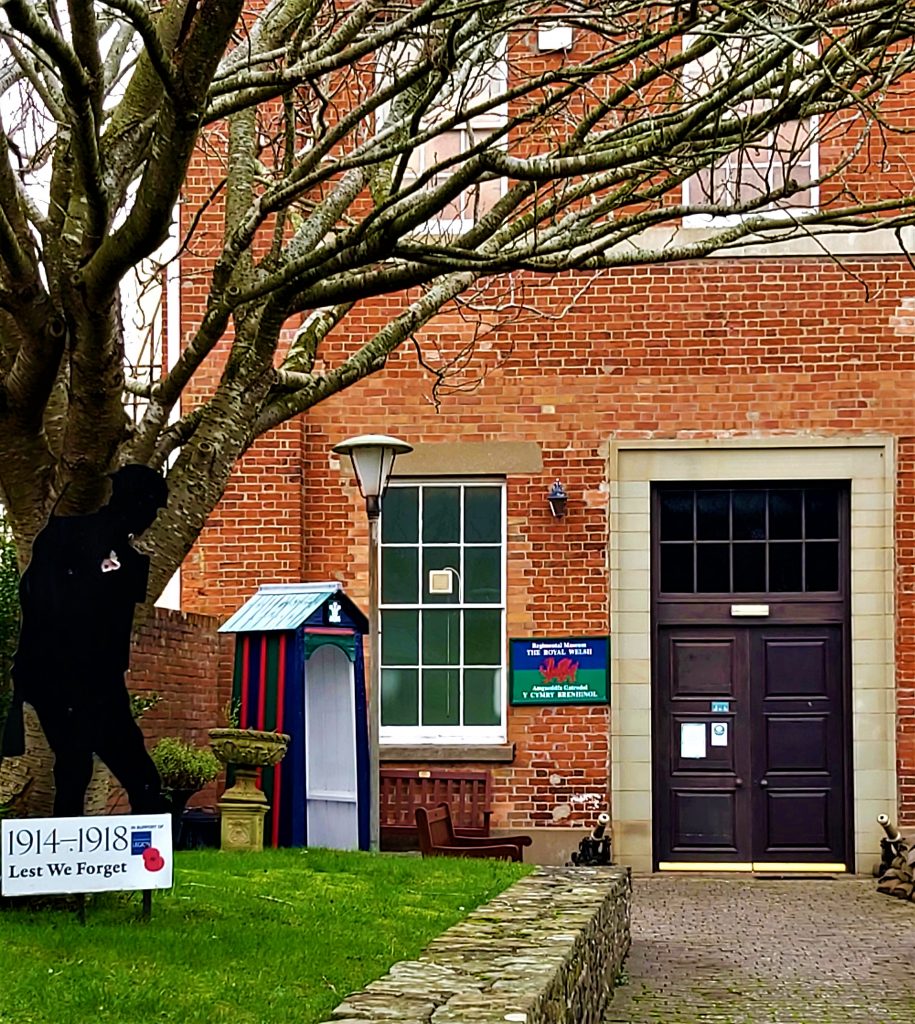 The Regimental Museum of The Royal Welsh houses a fine collection of military artefacts telling the story of the local regiment which has participated in many of the great military events in our history. The museum building dates from 1805 and was originally used as an armoury for the Brecon militia.
Front and centre is the Zulu War Room where you can study the exploits of the 24th Regiment during the 1879 Anglo-Zulu War, made legendary by the film Zulu.
Displays cover the involvement of the South Wales Borderers, Welsh Regiment and Monmouthshire Regiment in the two world Wars.
A fine collection of firepower tracing the development of soldiers' weapons from the 18th Century to the present day is also on show.
The Medal Room contains more than 3,000 medals; each one earned in difficult and challenging circumstances and includes eighteen Victoria Crosses, Britain's highest award for gallantry. Ten men of the 24th Regiment were awarded a Victoria Cross for the gallantry they displayed during the conflict. The Anglo-Zulu War display provides a fitting tribute to these soldiers.
Drums, assegais, ammunition, buttons, badges and uniforms all combine to form a vivid image of life as a soldier and the museum's archive contains a large collection of original records and documents from the conflicts in which our antecedent regiments served. The museum offers a research facility, but please contact the museum prior to your visit in order to discuss your interests.
The museum is on The Watton, on the outskirts of town, approx. 10 minutes walk from St. Mary's Church  in the direction of the Abergavenny roundabout.  
Opening times Mondays to Fridays are 10am to  5pm and  10am to 4pm on Saturdays and Bank holidays between April and September.  The museum is closed on December 25th and 26th and the first two weeks in January.